Bryant's Georgia Belle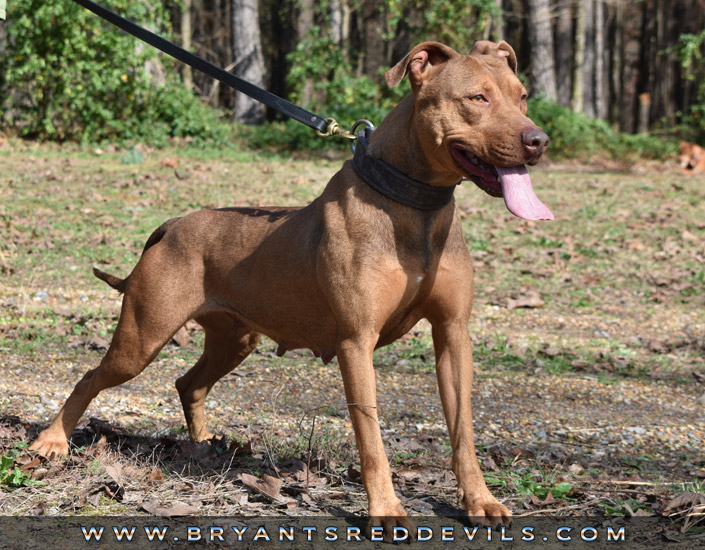 Georgia's Stats
Female
Born: 10/8/14
57 lbs
21" tall at withers
UKC & ADBA Registered
Purple Ribbon Bred
Georgia's OFRN Bloodlines consist of Hemphill, Wilder, Red Ranger, Sarona, Camelot, Sitzes, Pritts, Heinzl, Loposay, Clouse, and Dangerzone.
Georgia's mother is Little Ann. You can find Little Ann's pedigree here:
Georgia's father is Jack and you can find his pedigree here:
She is a beautiful pit bull with excellent Old Family Red Nose (OFRN) bloodlines. She has tons of energy and is very athletic. Georgia loves people!