Southern Inferno's Mad Jack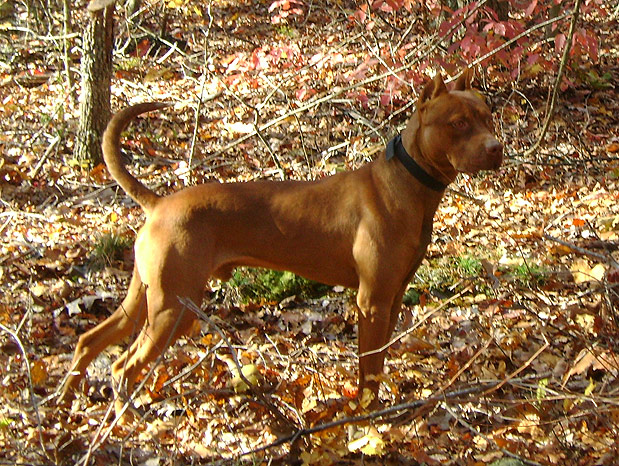 Jack is a male red nose American Pit Bull Terrier with excellent Old Family Red Nose Pit Bull (OFRN) bloodlines. He has that pure Old Family Red Nose look with the characteristic dark red coat and amber colored eyes. Jack is very intelligent and sweet.
We should have named him "Happy Jack" because he is always happy and has such a social disposition. He has a wonderful temperment and loves people. We want to give a very big thanks to Dave at Southern Inferno Kennels for working with us and allowing us to own such a fine animal.
Jack's OFRN Bloodlines consist of Hemphill, Wilder, Sarona, Flametree, Sitzes, Pritts, Heinzl, Loposay, Clouse, Camelot, and Dangerzone blood.