Bryant's Raising Kain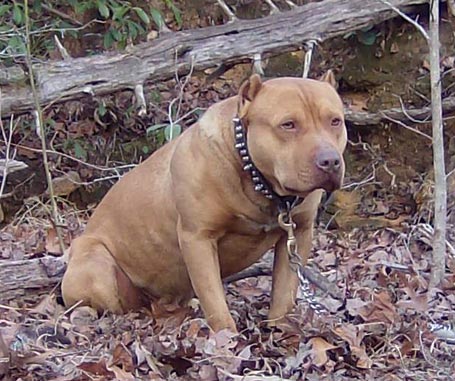 Kain passed away on February 18th, 2010, he will be missed... He was such a great dog! We loved him SO much.
Kain's Bloodlines consisted mainly of Camelot, OFRN and Sorrells Bloodlines.
Kain was very protective of our family and was an excellent watchdog. He used to live right outside our kids bedroom window, and when they were scared at night, we would tell them nothing could hurt them because Kain was out there watching over them. He would have protected them at all costs! It always made them feel very safe. My husband Mike also used Kain as a catch dog for hunting wild boar. It came natural to Kain at an early age. He was great with our 2 young children and had a very calm attitude with the family, but not with strangers.