We Have Puppies Available Now!
Our red nose pit bulls are bred in the traditional style from great Old Family Red Nose pit bull bloodlines. When you buy a red nose pit bull puppy from us, you can rest assured that you are not only getting a well bred pit bull, but also getting a pit bull that is well cared for by experienced breeders.
Georgia and Apocalypse 2018 Litter
Reduced Prices on This Litter Only!
I was late announcing this litter, so instead of asking the usual $2000, they are priced at $1200 each.
Puppies from Apocalypse and Georgia
Born June 19th.
Female Puppy "A"
SOLD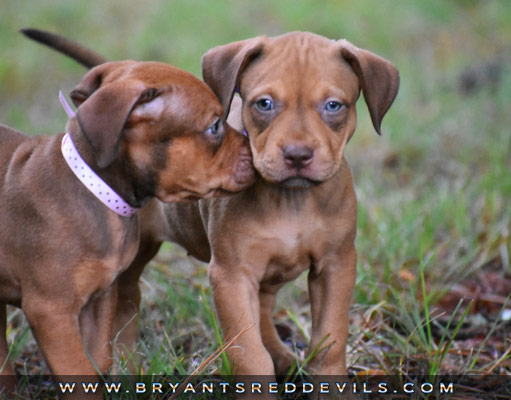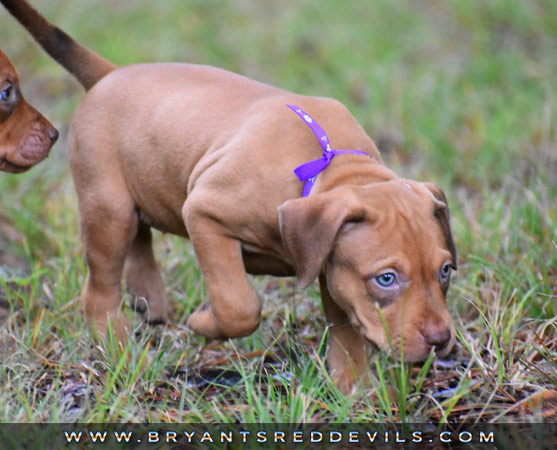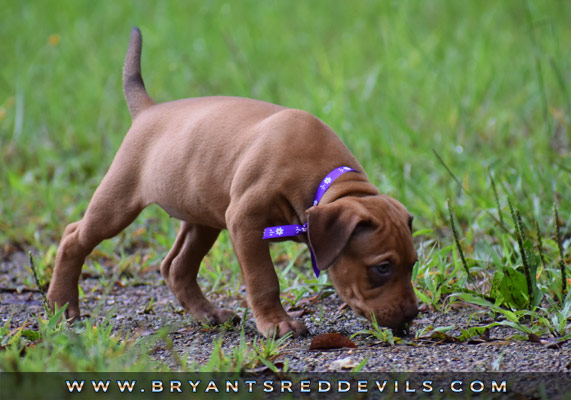 Female Puppy "B"
SOLD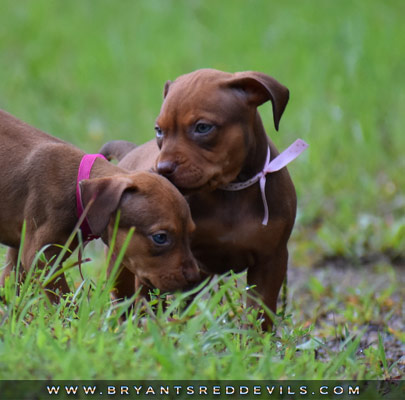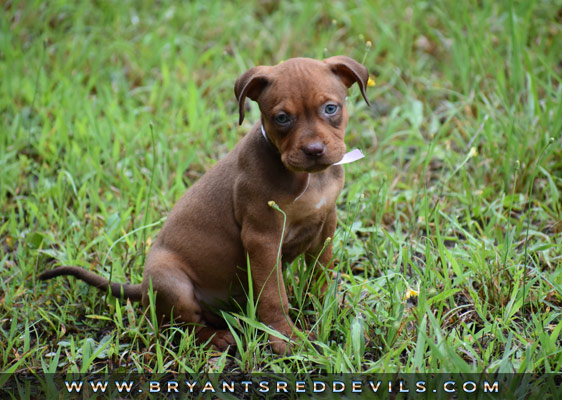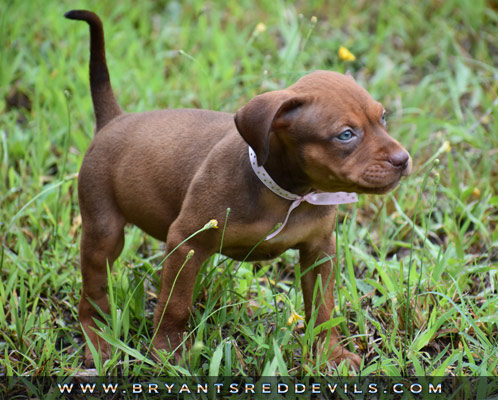 Female Puppy "C"
SOLD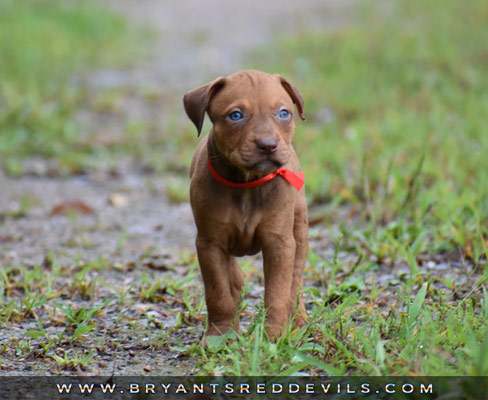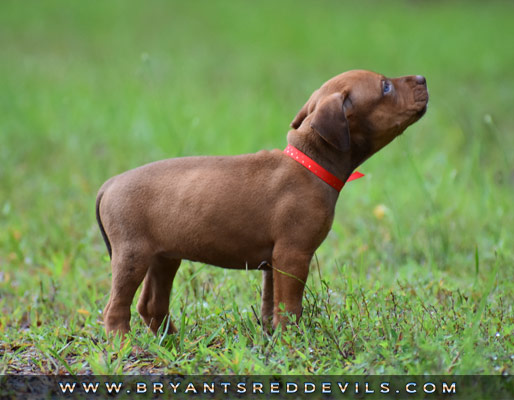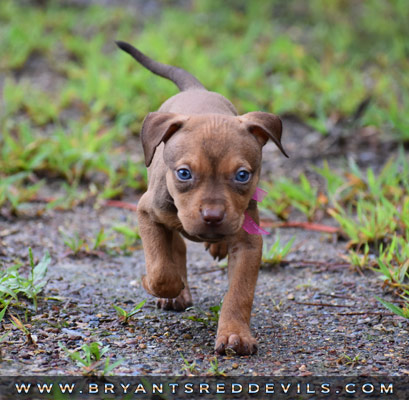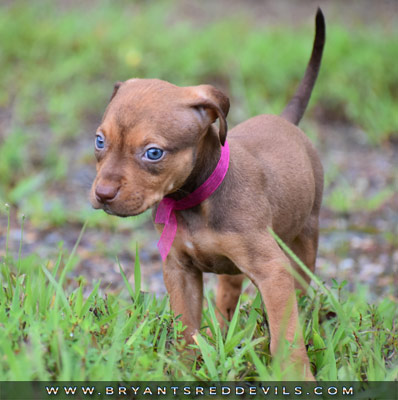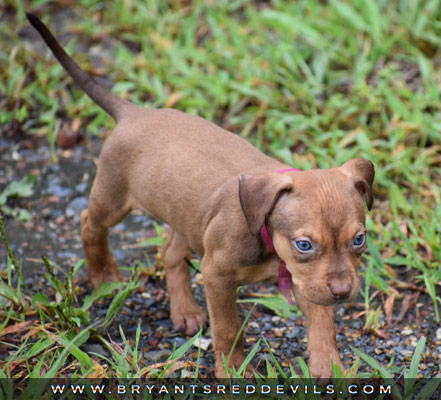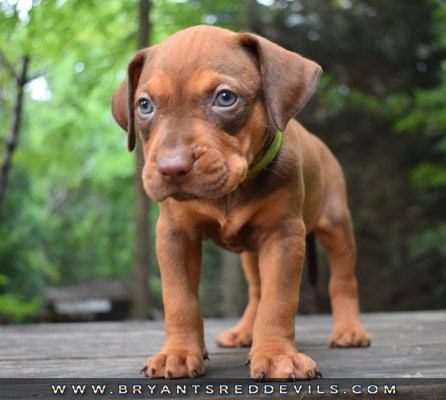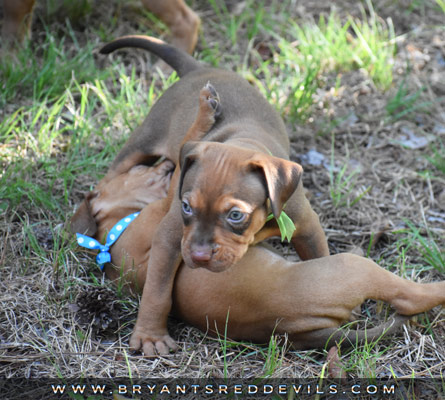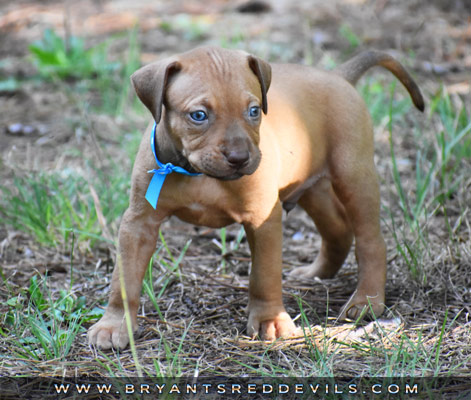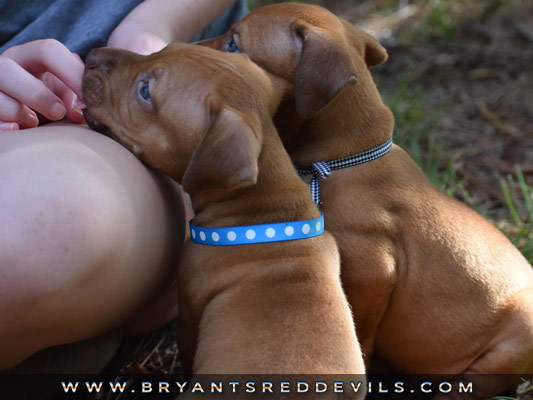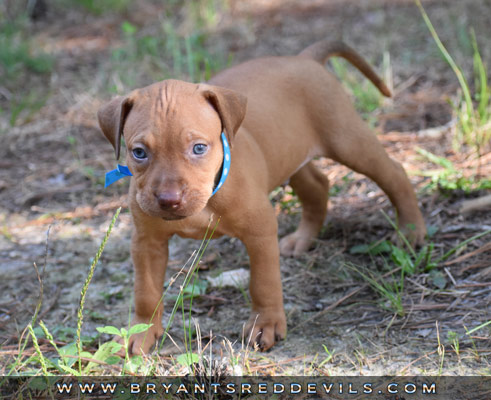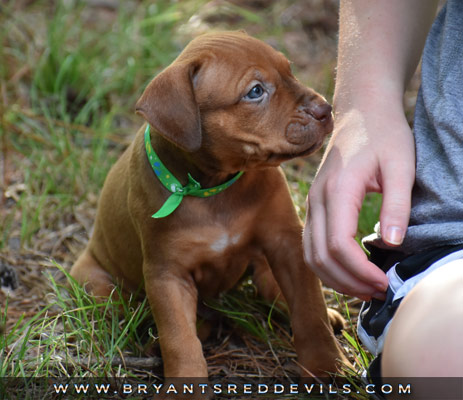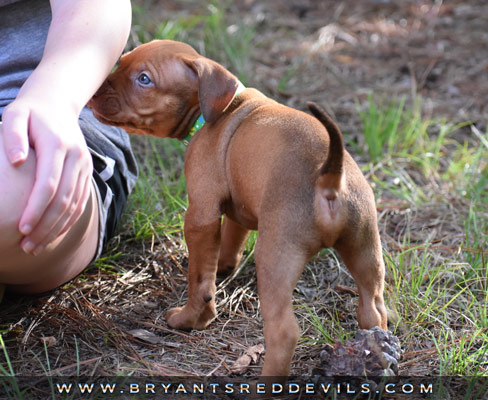 Male Puppy "H"
SOLD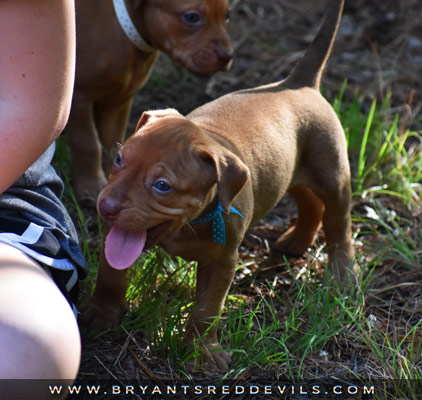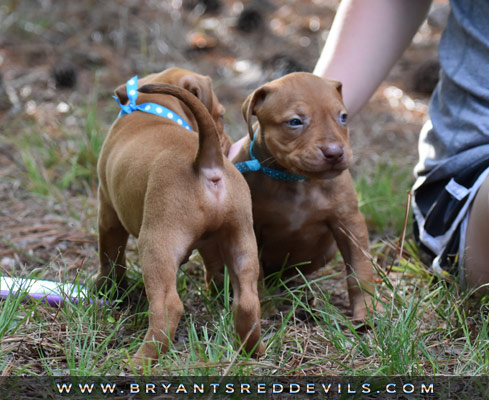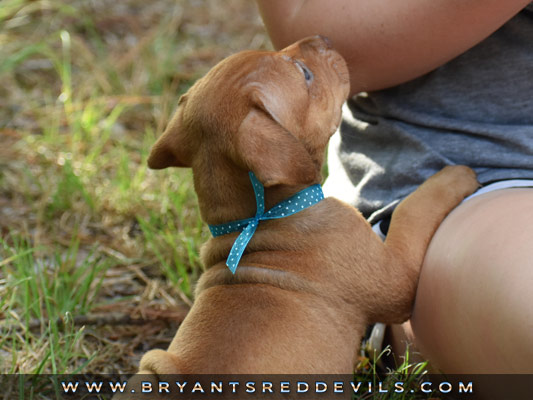 Male Puppy "I"
SOLD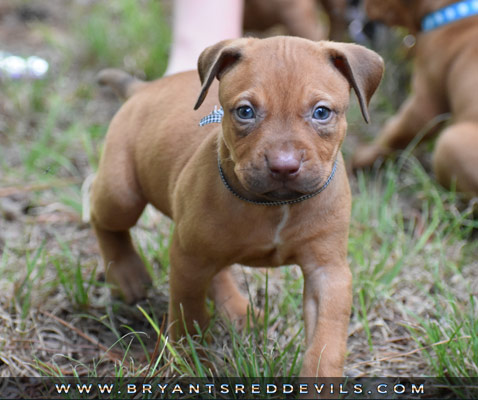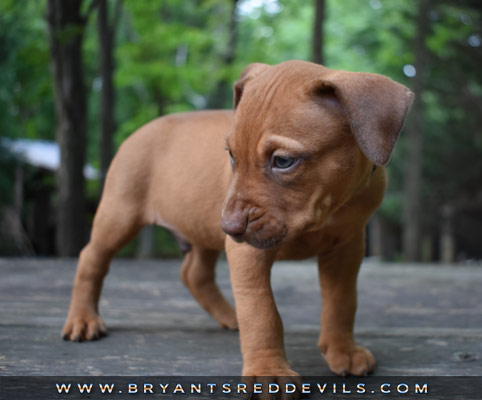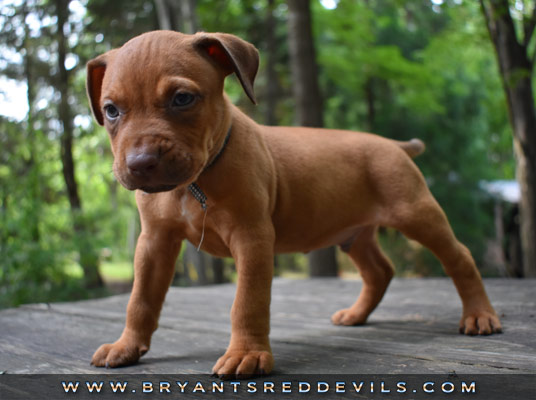 Male Puppy "J"
SOLD