We have 1 female puppy available.
If you are looking for a male, or would like to have 1st pick of the females from a litter, please see our Upcoming Litters page. We are Taking Deposits Now on Hazel and Ragnar's litter due in September 2019!
Georgia and Apocalypse 2019 Litter
UKC & ADBA Registered
Puppies Were Born

April 24th, 2019

These puppies Bloodlines consist of Flametree, Hemphill, Wilder, Red Ranger, Sitzes, Pritts, Camelot (old lines), Dangerzone, Sarona, and Sorrells.
Peaches
(Female) 15 Weeks Old
Available $2000 $1800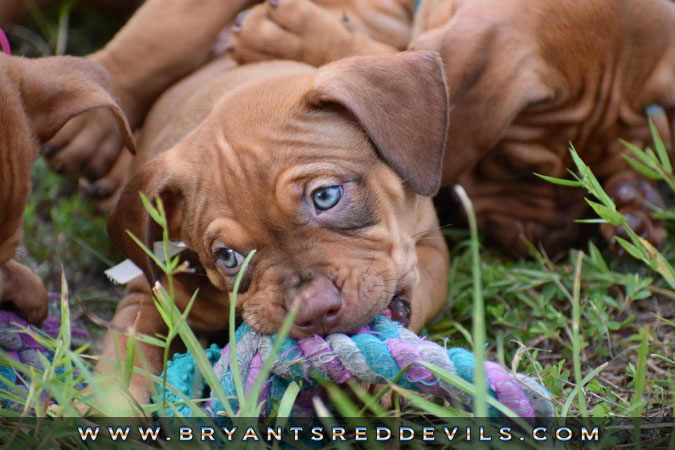 Peaches at 7 Weeks Old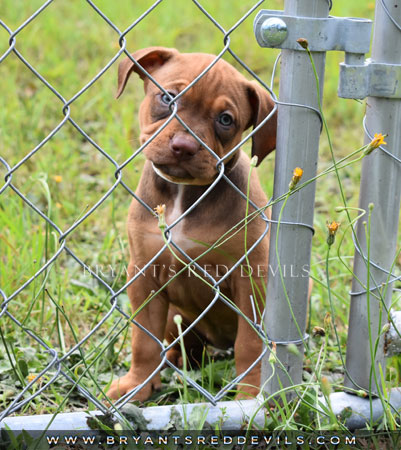 Peaches at 7 Weeks Old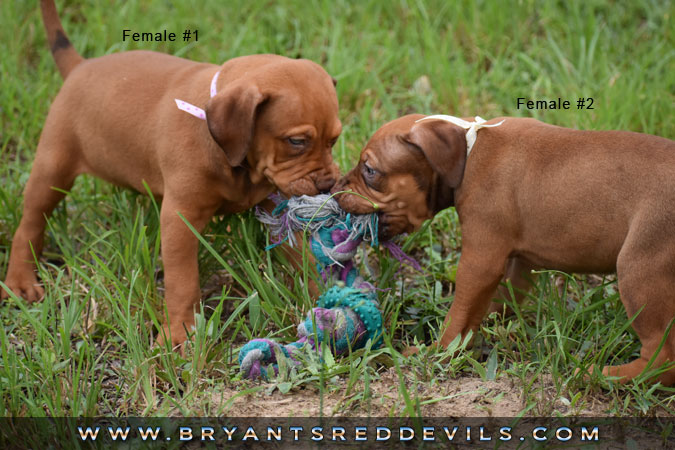 Peaches at 7 Weeks Old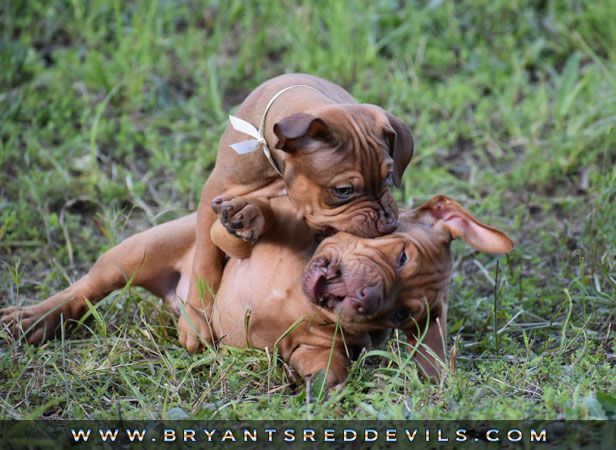 Peaches at 10 Weeks Old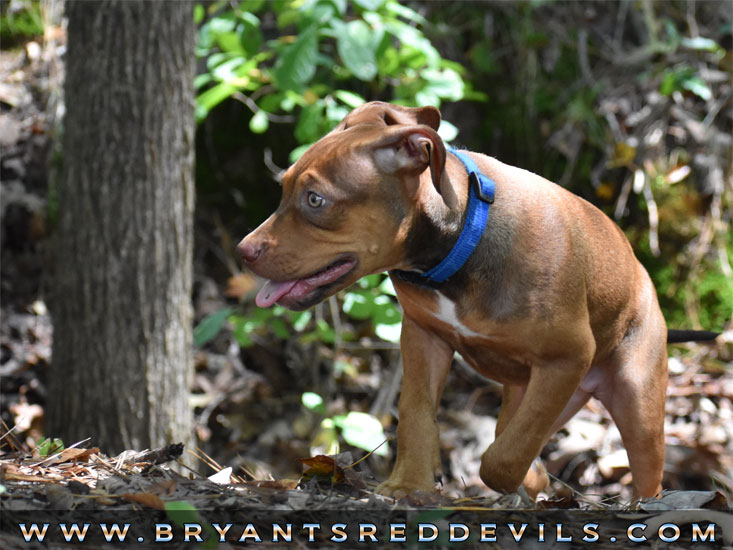 Peaches at 15 Weeks Old
We accept credit cards through Paypal, money orders, or cash at pickup. Paypal payments through this page include a 4% fee. If you want bypass the fee, you can mail a money order to our home or send the payment to us using Paypal's "send to friends and family" option.
Our red nose pit bulls are bred in the traditional style from great Old Family Red Nose pit bull bloodlines. When you buy a red nose pit bull puppy from us, you can rest assured that you are not only getting a well bred pit bull, but also getting a pit bull that is well cared for by experienced breeders.