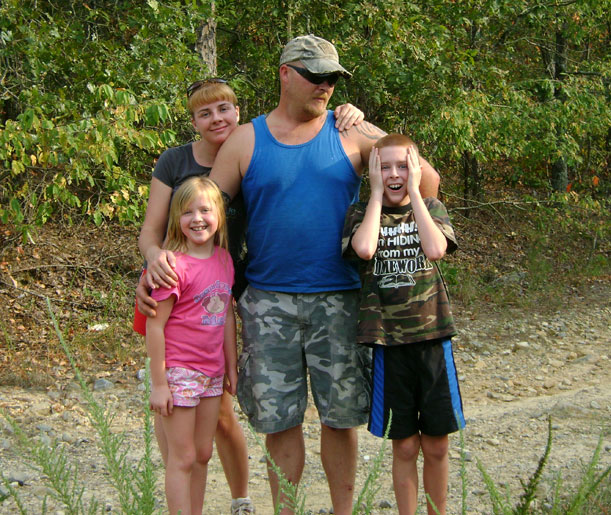 Jennifer and Michael Bryant



Prices for Puppies can be seen on our Breedings page and our Puppies page.
All dogs are dual registered with both the UKC and the ADBA.

Email us at: mikeandjenny@bryantsreddevils.com



Serious Inquiries Only!!!

If you want our phone number please email us and we will give it to you. I check email pretty often, I work on the computer as a web designer and developer, so emails will get a faster response time.



Other Inquiries:

Don't waste your time writing to us if you are one of those people that wants to criticize us for breeding. We know there are animals in shelters and don't need to hear you repeating something we already know. It is necessary to have some high quality breeders in this world, there would be no pit bull breed if everyone were to stop breeding them. Pit bulls would increasingly be diluted down until they are completely mixed and no longer a pit bull (or any breed for that matter). All dogs can be loved whether they are pure or not, but pit bull lovers (such as us) would sadly miss them if the breed were to disappear.

So if you want to preach about not breeding... please contact one of the breeders that have low quality animals instead... there are alot of them out there. I am assuming that most people that want to preach about pits in shelters actually love the breed, but complaining to us will get you nowhere... Try using your energy to either take in some of those pits yourself, or by putting your energy into finding those animals a home with someone else. That would help the animals out much more than wasting your time arguing with people about it! We have no problem finding good homes for the dogs we produce. High quality breeders like ourselves are helping to ensure that the pit bull breed continues and has a future. If you have a pit bull that needs a home, contact us and we will do our best to help find him/her a good permanent home that will love them forever. I honestly am not a people person and I prefer to spend my time with animals. They are my best friends and I will do anything I can to help give them the love, attention, and care that they deserve.

I (Jennifer) have a college degree in Computer Information Systems. Any hate mail sent to us is saved along with the IP Address of the person who sent it. I can find out who you are by that address. I will not tolerate idiots that want to force their uneducated opinions upon us. We have done this for over a decade out of our love for the breed, there is nothing ANYONE can say to persuade us otherwise.